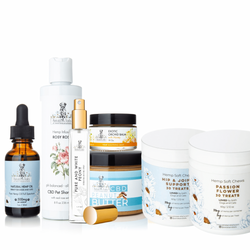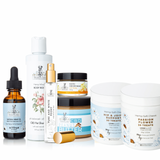 A little taste of everything PRO (save 20%)
🔒 Secure Payment 🚚 2-5 Day Delivery
👍🏻 30 Day Money Back Guarantee*
*Not applicable on discounted items
&nbsp
Is this the right product for your pet? Talk with one of our experts for consultations.

&nbsp
We get it, you and your pets are OBSESSED with our products! That's why we created our "A little taste of everything PRO" pack!!  This combo lets you try every single product in our store and tackles everything from anxiety to skin issues and everything in between including: arthritis, nausea, seizures, allergies, pain and more!
It's the ideal pack for the ultimate healing and wellness experience! all the products are cat friendly as well! Try it today and fall in love with a healthier version of your pet both inside and out!