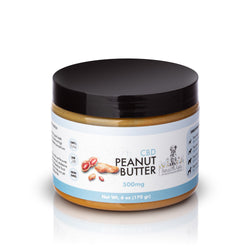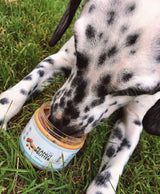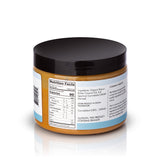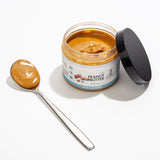 CBD Calming Peanut Butter for Dogs 500mg
🔒 Secure Payment 🚚 2-5 Day Delivery
👍🏻 30 Day Money Back Guarantee*
*Not applicable on discounted items
&nbsp
Is this the right product for your pet? Talk with one of our experts for consultations.

&nbsp
Our delectable Hemp peanut butter is 100% natural and comes with a powerful 500 mg of full spectrum Hemp! Its delicious and nutritious and super easy for picky eaters!
Your dog or cat can now enjoy his Hemp in peanut butter form! Great for puppies as well! 
Pssttt: It is safe for hoomans as well! 
Dosing
Instructions: repeat serving every 6-8 hours as needed. 
Pets less than 15 lbs: Get 1 teaspoon

Pets from 15-30 lbs: Get 2 teaspoons

Pets from 30-50 lbs: Get 1/2 a tablespoon

Pets from 50 plus lbs: Get 1 tablespoon 
INGREDIENTS: Organic peanut butter, coconut oil, full spectrum cannabidiol (hemp derived) 500mg CBD with less than 0.3% THC 
Is your dog experiencing stress, anxiety, nightmares, or excessive panting or barking?
Are you traveling, working, or leaving your pet alone for hours? 
Petals and Tails Calming Peanut Butter can help your furry friend calm down and relax in as little as one hour. Our peanut butter is fully packed with 500mg of full spectrum CBD Oil and contains all the nutrients your pet need to stay healthy, calmed, and without stress.
INGREDIENTS: Organic peanut butter, coconut oil, full spectrum cannabidiol (hemp derived) 500mg CBD