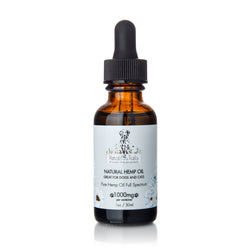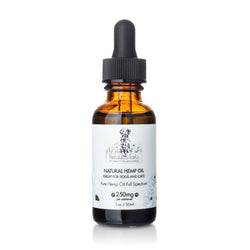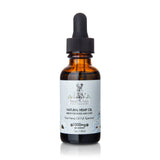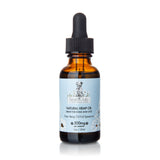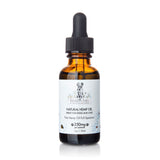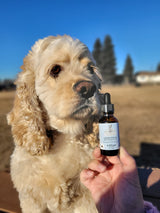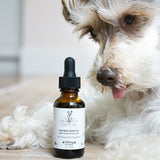 CBD Oil for Dogs
🔒 Secure Payment 🚚 2-5 Day Delivery
👍🏻 30 Day Money Back Guarantee*
*Not applicable on discounted items
&nbsp
Is this the right product for your pet? Talk with one of our experts for consultations.

&nbsp
CBD Oil for dogs
Peace and tranquility are key for your dog to keep a healthy immune system and a healthy lifestyle. As our fur babies grow older their immune systems can also start to deteriorate. This means more stress, allergies, anxiety, depression, and more...
Yet those issues are mild compared to what could happen to your dog. If left to deteriorate, a weakened immune system can leave dogs vulnerable to more severe health problems like infections, high blood pressure, mobility issues, and more!
Our Full Spectrum CBD Oil may help your dog build and maintain a healthy immune system while reducing stress and anxiety levels along with many other benefits!
High Quality CBD Oil for a Healthy Lifestyle
Our full spectrum CBD Oil is extracted from hemp plants grown organically in Oregon, USA. Our droppers are known for their high quality, effectiveness and overall WOW-factor when pawrents use them! Get ready to be blown away by the results! We have helped over 10,000 dogs with our CBD products!
Our cbd oil contains just two ingredients: Full spectrum CBD oil and hemp seed oil! That makes our droppers 100 percent hemp! All natural, vegan and no artificial flavors or additives. The perfect supplement for your dog.
Dropper Facts: 
CBD derived from an FDA approved hemp farm in Oregon, USA.
100% human-grade ingredients sourced in the US
Hemp seed oil is used and contains omega 3 and 6 fatty acids to prevent heart disease and bad cholesterol for a healthier body
Lab-tested for safety, purity, and potency
Non-GMO
Full spectrum (various cannabinoids are present) for a well rounded effect
CBD Oil Dosing for Dogs. Instructions and Serving Sizes: 
Dogs less than 15 lbs: Get 5mg

Dogs from 15-30 lbs: Get 10mg
Dogs from 30-50 lbs: Get 15mg
Dogs 50 lbs plus: Get 20mg
*Remember every pet is different and some may need more or less milligrams depending on their unique case. 
Use directly in pet's mouth or on top of a "little bit" of food. (it is more effective with less food so avoid giving the dose during a meal) 
Repeat serving every 6-8 hours as needed. It may take anywhere from 30 min to an hour for effects to take place. Example: Grooming visit is at 3:00pm so the correct dose should be given at in between 2:00 to 2:30pm.
TIP: 
Dogs love our oil off of the dropper but if yours is picky, mix with whipped cream/yogurt or put on top of a strip of bacon or any wet food.  
Why use Petals and Tails CBD Oil for your dog:
Broad Full Spectrum Hemp 
Excellent for car anxiety, vet anxiety, thunderstorm, and general anxiety

Support immune system and prevent seasonal allergies
Easily drop directly into the mouth or in water/food
Formulated specifically for Pets
Less than 0.3% THC
100% Natural Ingredients
Non GMO, No Gluten, No Dairy

No Additives or Preservatives
Manufactured in the USA
Every single batch of CBD we sell is Third-party Tested
In order to provide high-quality CBD Oil, every single batch we sell is independently third-party tested multiple times to ensure that your product is safe for your dog. All our products contain a QR code you will be able to scan to look at the Certificate of Analysis.
Best Customer Service in the Industry
24/7 Support through Instagram and Email

30 day Money Back Guarantee!

Over 30k pets helped so far :)

Rated #1 CBD Oil for Pets Brand in Trustpilot
Customer Review of our CBD Oil for Car Anxiety
WHAT IS CBD OIL FOR DOGS?
CBD (cannabidiol) is one of the many natural cannabinoids found in the hemp plant. The hemp plant is a variety of the Cannabis Sativa plant species.  Our Full Spectrum CBD oil contains less than 0.3% of delta-9-tetrahydrocannabinol (THC) which eliminates its psychoactive effects.

CBD interacts with the endocannabinoid receptors located in the central and peripheral nervous systems (CNS and PNS) of mammals and help maintain balance in the body by keeping it in a homeostatic state (balance).

CBD is not psychoactive, unlike THC, which is. It can impact an individual's psyche in positive ways. CBD is a powerful mood-altering compound with potentially significant therapeutic properties. In short, your dog won't get "high" from CBD oil, but he might feel relaxed without being intoxicated.
CBD Oil and the Endocannabinoid System?
The endocannabinoid system is a biological system that monitors a wide range of bodily functions. All mammals, including dogs, have an endocannabinoid system. It works by binding cannabinoid receptors and proteins expressed throughout the central and peripheral nervous system to regulate physiological and cognitive processes such as mood, memory, pain, motor activities, and various activities in the immune system.
CBD Oil binds to the cannabinoid receptors to trigger and balance all of the congnitive processes mentioned above; therefore, helping to regulate many bodily functions. This is why CBD Oil has so many positive effects in dogs.
How Does CBD Oil for Dogs Work?
In mammals, certain messages are passed between nerve cells via a system of receptors that can only be activated by a cannabinoid such as Full Spectrum CBD Oil. The messenger receptors are called cannabinoid receptors and the overall messaging system is called the endocannabinoid system, the body makes its own cannabinoids; however, they sometimes degrade faster than they can be synthesized. Luckily the natural CBD Oil inside a plant provides a great alternative cannabinoid source, to assist the endocannabinoid system, which the nervous system uses to control critical body functions such as immune response, pain sensation, appetite, memory, mood, and more.
Full Spectrum CBD Oil vs Isolate CBD
When purchasing CBD Oil for your dog make sure you buy Full Spectrum CBD. Full Spectrum CBD Oil contains multiple cannabinoids, essential oils, and terpenes which have been shown to perform much better than just isolate CBD Oil and have much more health benefits and more prominent effects.
What to Look For in CBD Oil Products for Dogs

High-quality and clean ingredients. CBD Oil should not have more than 2 ingredients, the carrier oil and the CBD that is it. Our formulation at Petals and Tails contains only Full Spectrum CBD and Hempseed Oil.
Certificate of Analysis. A lot of companies are selling Hemp seed oil without CBD, don't get fooled, always request the COA to verify the concentration of CBD in the product you are purchasing.
Third-Party Tested. Companies following U.S Regulations must test every single batch of CBD before selling it. This shows the consumer that the Brand is reputable and they are selling a high-quality product
Mochi Loves his CBD Oil
After years of struggling with car and thunderstorm anxiety, Mochi finally found a solution that worked! "My momma has tried it all, and nothing has seemed to work till now, so thankful to have found something to ease my thunder anxiety"